The Researcher's First Search Step:
Search Real Fast Automates and Simplifies the Process
Designed by a researcher and engineer just like you!
Pete Fenner designed Search Real Fast to help deliver a unique and needed search front-end service for engineers, scientists and researchers. It was Pete's belief that a faster and more precise approach was needed for online technology and prior art searching.
Many technology search sites such as Google Scholar and Google Patents as well as many company and industry document repositories require you to learn a specialized query syntax to make complex queries.
Pete wanted to help you roll up your sleeves and immediately start looking for any relevant documents about your idea that might have already been published or patented.
To you the researcher, it does not matter if a manual, a technical journal or a patent application describes technology similar to your idea. They are all just different forms of a technical publication in your area of technology. You should search them all using similar search queries to discover as much published information as possible to assess the uniqueness and novelty of your idea.
Search Real Fast delivers these relevant documents
Search Real Fast automates the whole process
Search Real Fast saves you time and money and keeps you in control
Why Search Real Fast – What are the Benefits?
Search Real Fast delivers three core benefits to help the researcher succeed in targeting the best results:
Saves significant time by identifying and ranking the most relevant keywords and then giving the researcher a "quick first look" at technical documents (including patents) that might be relevant to the researcher's idea.
Saves significant time by offering the researcher an iterative process to search a wide variety of technical documents using the same complex search queries for each site.
Saves significant time by logging all of the research history enabling the researcher to quickly resume the typical ongoing necessary research.
Most researchers would like to know if their idea is unique enough to start down the time consuming "research and development" road. How they can they have this wisdom if they don't know how and where to start?
The answer: Search Real Fast
Search Real Fast is a very low cost web service that searches "real fast" by automatically:
Identifying relevant keywords to use in search
Ranking keywords to direct search
Identifying key sentences to validate keywords
Building complex search queries to selected databases
Logging search activity to rapidly recall prior searches
The researcher now has a single web screen to manage his initial and ongoing search activity… where every key function is automated… and no professional search skills are required!
What are the Features of Search Real Fast?
Search Real Fast has developed a sophisticated text parsing tool to identify and rank the most relevant keywords from a related text; such as an existing draft description, abstract, product brochure or patent description. The user then selects a number of those keywords and Search Real Fast automatically builds query scripts for the targeted search site.
Search Real Fast is delivered as an online service accessed by all common browsers. Each search is logged and an iterative process enables the user to quickly find the most relevant documents.
Users select a target database to search from an impressive of over 100 databases located in our Search Site Library that includes:
3D CAD Design & Models
Cults3D.com - 3D Printer models for Art, Gadgets, Architecture, etc.
GrabCAD - Over 1,090,000 free CAD files
instructables.com - How To Instruction documents
shapeways.com 3D Printing models to buy
Sketchup 3D Wearhouse
Thingiverse.com
Traceparts - Product Content Everywhere
TurboSquid - Source for professional 3D models.
YouMagin.com - YM - Download 3d Printer Designs
Academic and Technology Search sites
AddGene.org
Amer Chem Society Journals & Publications
Amer Chem Society General Search
Appropedia.org for collaborative solutions
ASCE - American Society of Civil Engineers
Association of Computer Mach.
Chemical Abstract Service - ACS
CogPrints -Cognitived Science ePrint Archeive
EBSCOhost Connection Public Site
Gale - Cengage Database Search
Google Scholar
HathiTrust Digital Library
IEEExplore
Ingentaconnect Publisher Search
KeraFAST Inc
Knovel Search Public by Elsevier
Microsoft Academic Search
National Academies Press
Public Library of Science -Medical & Life Science
SAE International - Areospace, Automotive, and Commercial
SPIE Digital Library
WorldCat.org - OCLC
Biotechnology & Infomatics
BioMed Central
Ensembl - Search using gene sequence and annotation
Toolbox at the EBI Search
UniProt - Protein sequence and functional info
Corporate Search Sites
Cisco Networks
Fuentek LLC Blog Search
IAM- Intellectual Asset Management
ThomasNet - US Product Information
Electronic Circuit Design
ElectronicDesign.com Publicatin search site
HobbyProjects.com Electronics Circuits & Tutorials
General Search Sites
Ask.com
Bing.com
CiteseerX
DeepDyve
Dogpile Search Engine
DuckDuckGo
Google Books
Google.com
Hong Kong Trade Development Council
Wikipedia
Yahoo search
Intellectual Property Management
ktMINE
Wellspring Blog search
Law Firm Search Sites
Fish & Richardson Post-Grant site
McGladrey LLP - RMS LLP worldwide group
Patent Related Search Sites
Covalent Data (formerly CollectiveIP)
espacenet
FreePatentsOnline.com
Google Patents -Original site.
New Patents.Google.com
Patent Lens
PatSnap Field Search Link
USPTO Applications
USPTO Patents
WIPO - World Intellectual Property Organization
University General and Technology Related Search Sites
arXiv.org Full Text Search -Cornell Unniversity
AUTM - Global Technology Portal
AzTE-Arizona State Technology Enterprises
Georgetown University Library OneSearch
Making of America - UMich.edg
NDLTD - Networked Digital Library -Theses & Dissertations
PubGet buy PDF copies of Pubmed articles
Rutgers University TechFinder
SMU Central Library Search
Tarrant County College Libraries
Taylor Francis Online
Tech Transfer Central
Texas A&M Library Guides
Texas Digital Library -all of DSpace
Texas Tech Library Discovery Service
U of Kentuckey Main Page
U-of-AZ Tech Launch Arizona
UMI Dissertation Express -NA & EU since 1861
University of Minnesota OTC
WPI Gordon Library (public vesion)
US Government Search Sites
BusinessUSA - US Gov. Business Portal
DTIC - US Defense Dept. Technical Information Center
EDGAR - US SEC -Securities & Exchange Commission
ERIC - US Gov. Intitute of Educational Sciences
FCC.gov - Federal Commmunications Commission
GPO- US Gov Publishing Office Digital system
GSA eLibrary search
HubMed Search Site
Information Bridge - Dept of Energy Sci & Tech
NASA Astrophysiscs Data System
NASA Technical Report Server
National Science Foundation Funding
National Transportation Library -Integrated Search
NCBI Tools
NITS - US National Institute of Standards & Technology
NTIS.gov - National Tech Information Service
PubChem - US National Library of Medicine
PubMed - National Institute of Health
TRAIL- US Gov. Technical Report & Images before 1976
US Government Grants - grants.gov
US National Archieves
USA.gov
Features List
Secure process to protect your idea
Single web screen to manage the entire process
Type, paste or upload text files for automatic keyword processing
Automatic generation of keywords by sophisticated text parsing algorithm
Automatic generation of key sentences to use for keyword validation (our Keyword Semantic Context™)
Additional user input function of both keywords and synonyms
Automatic construction of database search query (no typing required!)
Builds custom, complex queries for each user selected site including Google Scholar, Google Patents, Google Search, FreePatentsOnline (FPO), Espacenet, The United States Patent and Trademark Office (USPTO) plus MANY MORE sites through our Search Site Library!
Iterative, option-directed search process (keywords, stemmed words, synonyms, date range, database target, search scope)
History log to help manage activity (click here to review Security Policies)
Special Support link for both support questions and future release suggestions
The following booklet offers more details on the features of Search Real Fast:
The Science Behind Search Real Fast
Search Real Fast Delivers Great Value to Universities
Search Real Fast is designed to stimulate research and entrepreneurial excellence at your University.
Whether or not a university has a formal Technology Transfer Office (TTO), Search Real Fast offers unique value to the entire process of research and commercialization.
Search Real Fast can save a university hundreds or perhaps thousands of dollars on each research (idea) disclosure.
Search Real Fast can increase the depth and breadth of research accompanying each new disclosed research idea.
Search Real Fast can help increase the number and quality of new research ideas being disclosed.
Search Real Fast is so automated that students and faculty can use it for prior-art research with little or no training.
"The students are doing such a good job searching using Search Real Fast; I don't have to do any preliminary prior-art searching myself!" - Todd Keiller, Director of Intellectual Property & Innovation at Worcester Polytechnic Institute.
Most universities struggle with poorly written disclosures and limited researcher engagement in the formal process of turning an idea into a commercial success.
The following video offers the TTO Director a good overview: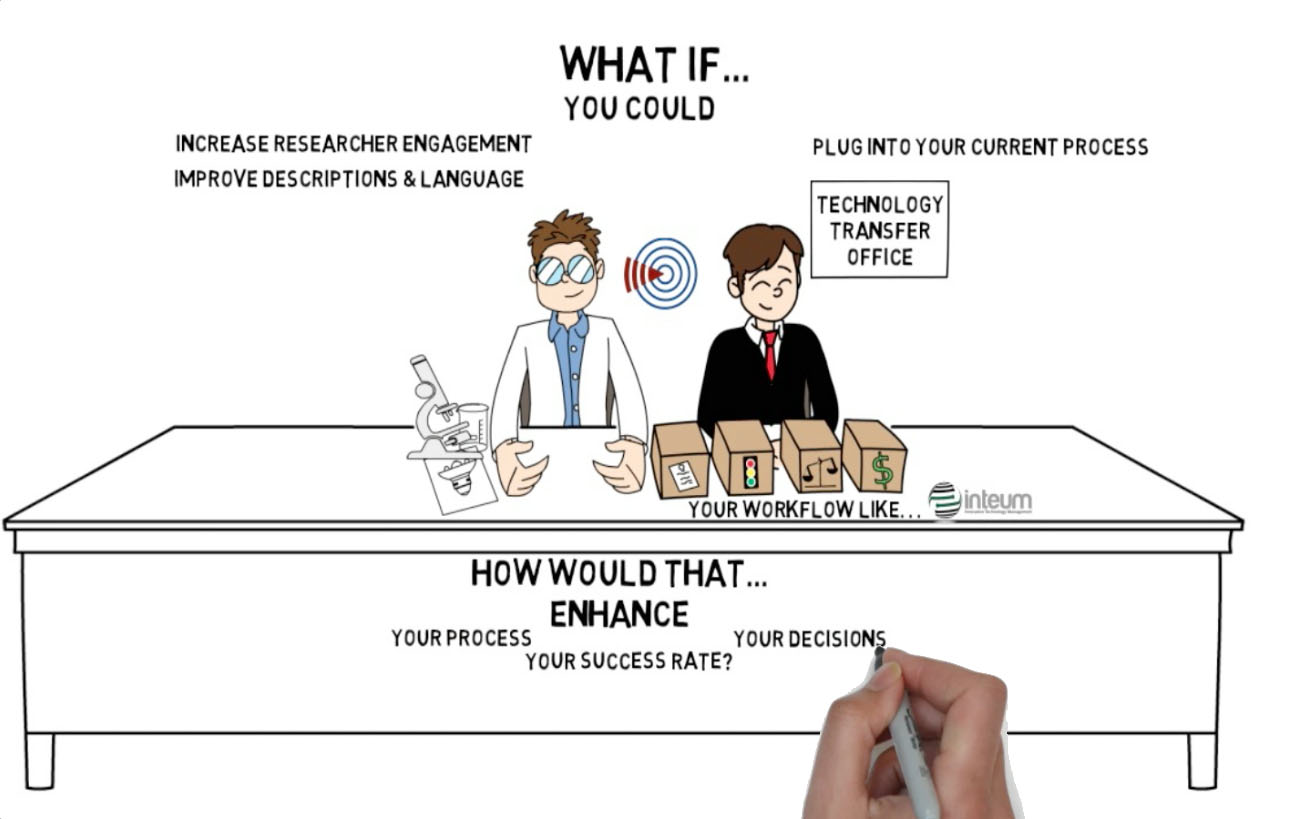 The unique value of Search Real Fast can be significant in terms of saving money, improving processes and facilitating a better relationship between the researcher and the TTO.
Click here for University pricing details »
Search Real Fast also helps patent attorneys!
Most patent attorneys don't often have the time to do the initial patent search for a client. So, they spend money on third-party services.
Search Real Fast eliminates the third-party time and expense and allows an attorney to offer this initial search quickly and inexpensively.
The following booklet offers more details on how Search Real Fast can help a patent attorney:
How Search Real Fast Can Help the Patent Attorney
The whitepaper below underscores the importance of a patent attorney:
The Top 10 Critical Issues that an Inventor Must Understand about the Patent Process
Our Company
Patents Real Fast LLC (PRF) — now doing business as Search Real Fast — was launched in the fall of 2011 after the research team developed unique patent search technology to help inventors and patent practitioners.
The research effort was initiated by Pete Fenner, President of Lightbus Technologies and Fenner Investments Limited. The research project was directed by Dr. Margaret Dunham, Professor of Computer Science at Southern Methodist University (SMU) and delivered by SMU graduate student, Badhrinath Sampathkumar.
Mr. Fenner has a lengthy background with both patents and the technology search process. He understands how time-consuming and cumbersome the search process can be and considered for some time how to dramatically speed up this process. The research effort led to the launch of this new search enterprise. Now we have expanded Search Real Fast to build custom search queries to numerous technology databases found on the World Wide Web and changed our web domain name to searchrealfast.com.
The following booklet offers more details on the history of Search Real Fast:
The History Behind Search Real Fast